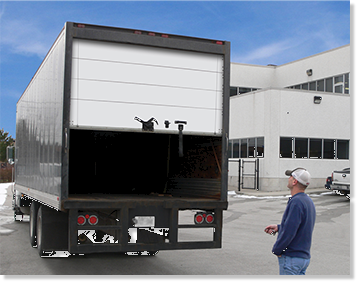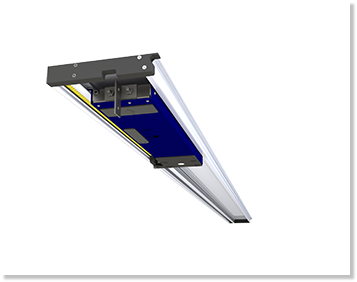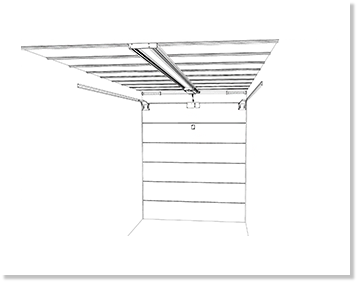 Compact, universal and reliable
The electrical door opener is a compact, universal and reliable system. After years of development and testing with an international courier and small businesses, we succeeded with the DoorLIFT to bring a compact, universal and reliable system on the market.
The new developments meet the needs of many forwarders. The DoorLIFT is easy to operate, practical and can be used on almost all types of door. The system is equipped with many features. A simple push on the remote by the driver opens or closes the door. The system can be operated by remote control, push buttons, key switches or many other options.
The systems closes silently and safely. With dosed force, the system closes and holds the door closed. The DoorLIFT ensures extended lifetime and reduced maintenance of the shutter door. Compared to manually operated doors, the driver has reduced risk of back and shoulder injuries.
DoorLIFT is user-friendly and can also be operated manually in case of failures. The system is fused and can machanically be set inoperative. The bottom safety guard prevents the driver against oppression. The quality is reflected in a solid construction that will last for years.
---
Easy installation
The basic system consists of an aluminum profile with toothed rack, a motor-unit, an electronic control box and a remote control. The DoorLIFT can be installed by Actuall or a dealer in the area.
The system is connected to a 12V or 24V battery and is equipped with a fuse. The control unit controls the motor-unit, causing the door to move. The profile is very compact and is mounted against the roof. There is only a height of 55mm required to be able to install the DoorLIFT
Your benefits
Opening and closing in 8-15 seconds, fast and adjustable
Maintenance-friendly
Easy operating with remote control or key switch
Energy saving (for refrigerated transport)
Reliable, clean and quiet
Low maintenance due to regular operation
Numerous optional operating features such as key switches and push buttons
Meets the CE standard
Universally applicable
Very compact
Safe for driver and vehicle
Excellent price - quality ratio