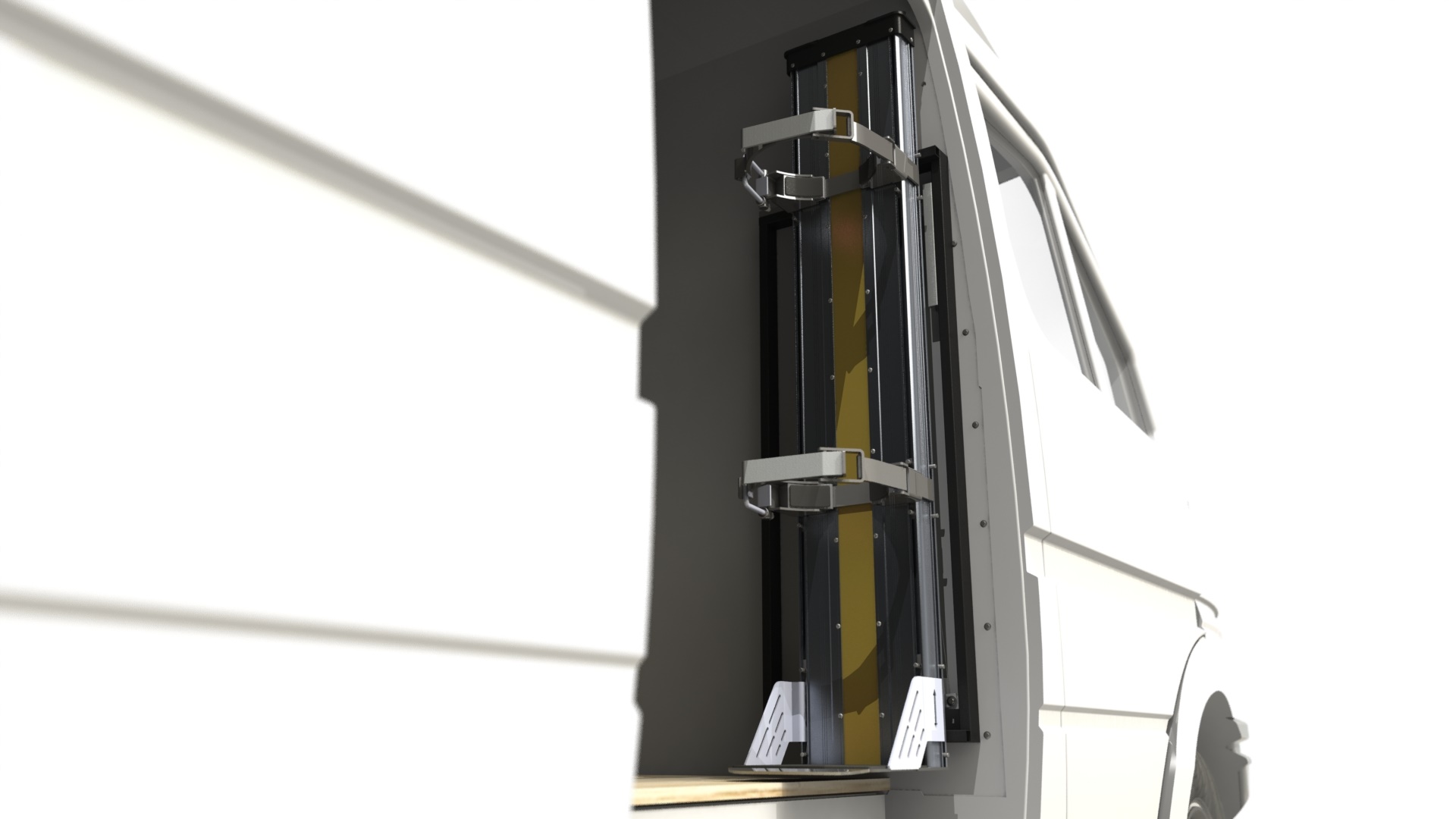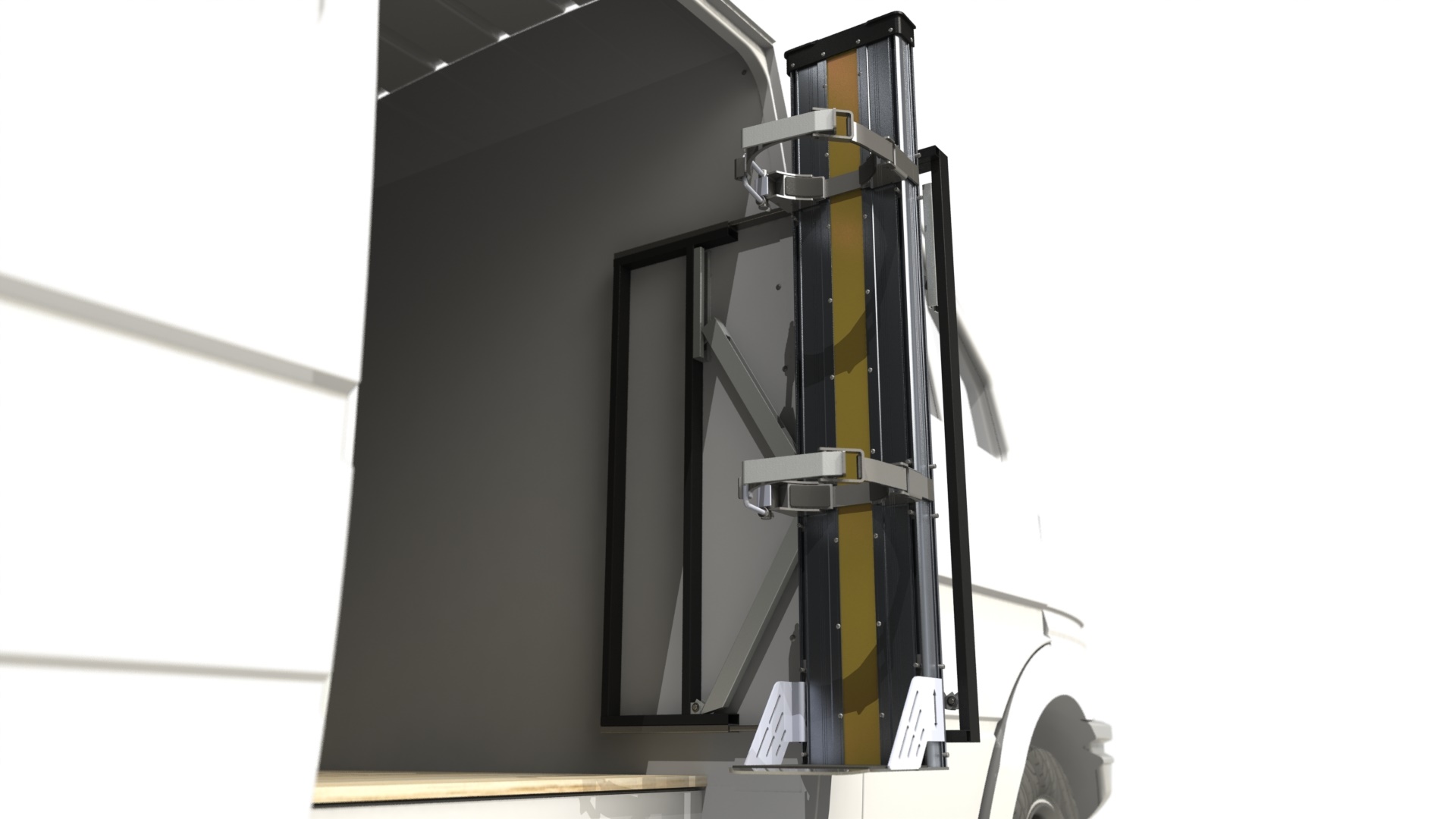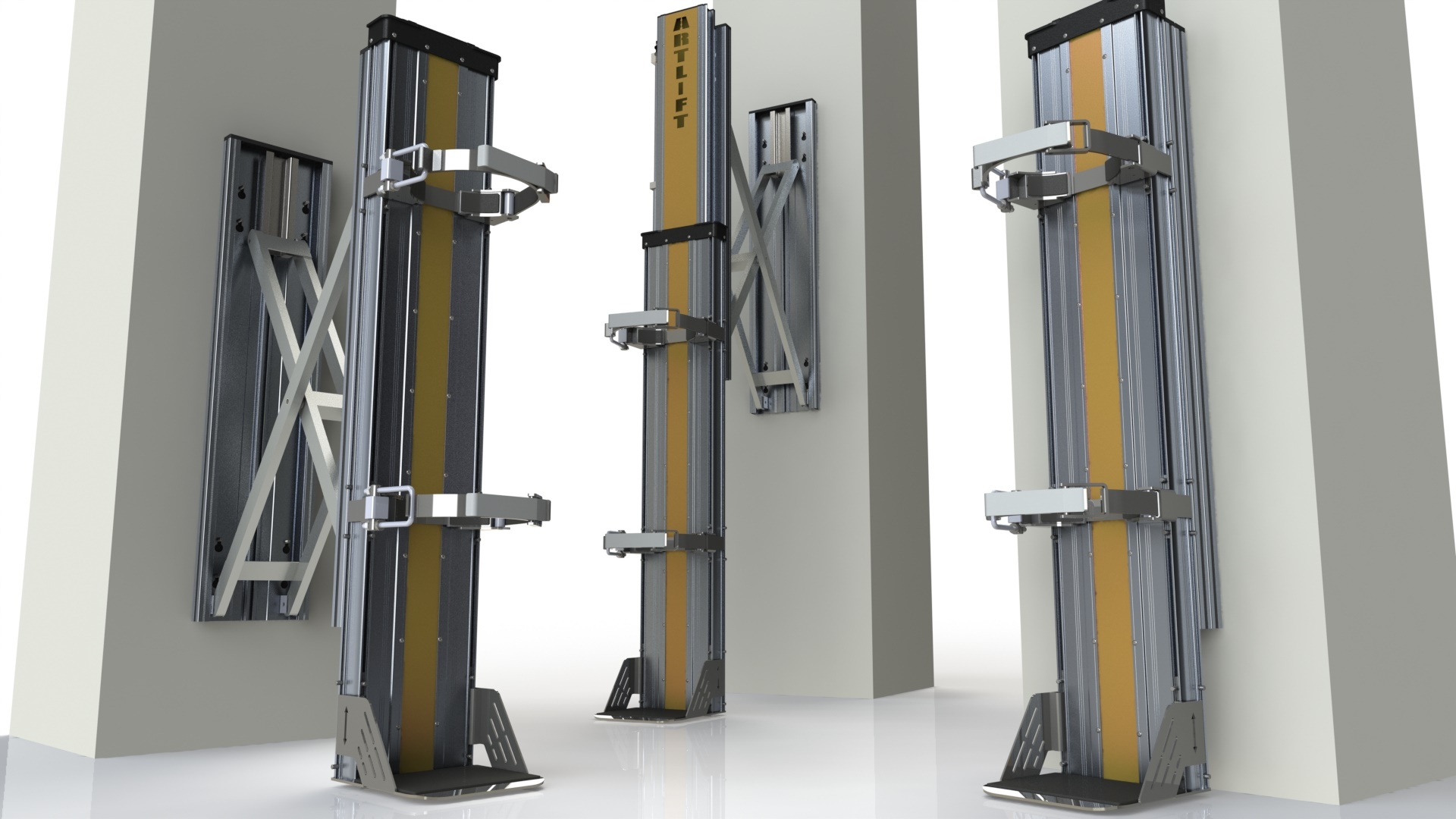 The ArtLIFT FLC system solves the problem of loading or unloading Cylinders that are too heavy for human lifting capacity.
Actuall is a company specialized in creating solutions for the transport branche and has now created an innovatic loading assistant for commercial vehicles, ambulances and fire trucks.
ArtLIFT FLC allows the driver to lift cylinders up to 90Kg in or out of the vehicle. Permanent lifting of heavy goods can lead to severe back pain. The ArtLIFT FLC therefore can easily load or unload heavy items and ensures that the driver can work safely with no future injuries.
The only 60 Kg lift can be installed within in a few hours from your dealer or the manufacturer. The cost effective system works on the 'Plug-and-play' principle. The mounting points are vehicle specifically indicated, the exact vehicle and the desired dimensions are specified in the order.
The compact style of the ArtLIFT FLC makes the lifting height of ca. 68.5 cm possible, both on the side or the back of the vehicle.
The ArtLIFT FLC has been designed to secure all standard cylinder sizes. Models are available to accommodate nearly any lifting stroke.
De ideale oplossing voor de veeleisende vervoerder.
Bij het dagelijks werk in een ambulance, branweer wagen of speciaal voertuig doen zich dikwijls situaties voor waarbij men zware cilinders moet tillen. Vroeger of later kan dit leiden tot ernstige rugklachten en zelfs tot gedeeltelijke arbeidsongeschiktheid
De Art-Lift FLC is een lichte en compacte tilhulp die zich probleemloos en eenvoudig laat installeren in de diverse soorten wagens.
Hij is speciaal ontwikkeld met een laag eigen gewicht en minimale kosten. Met deze ergonomische oplossing kan een persoon alleen makkelijk goederen tot 90 Kg laden.
De perfecte laadhulp voor de ambulances, brandweerwagens of speciale voertuigen. 
Uw voordelen op een rijtje
Gering gewicht, weinig plaatsbederf, ergonomische bediening
Betrouwbaar, schoon, stil
Compact design, interne montage
Gebruik van de lift zowel bij de zij- als achterdeur
onvermoeid en verlicht werken
Verbeterde comfort voor en efficiency van chauffeur
Uitstekende prijs-kwaliteit verhouding